For the first time in AP, the Male 2nd Generation Retreat was held from June 17 to June 23. It was a brilliant idea suggested by Pastor Joseph of New York One Light Church. In order to create the atmosphere of Wolmyeongdong, the retreat was held in California's Big Bear Mountain, and San Diego. It was a meaningful retreat where the male AP 2nd generation could gather and create unity in the same place.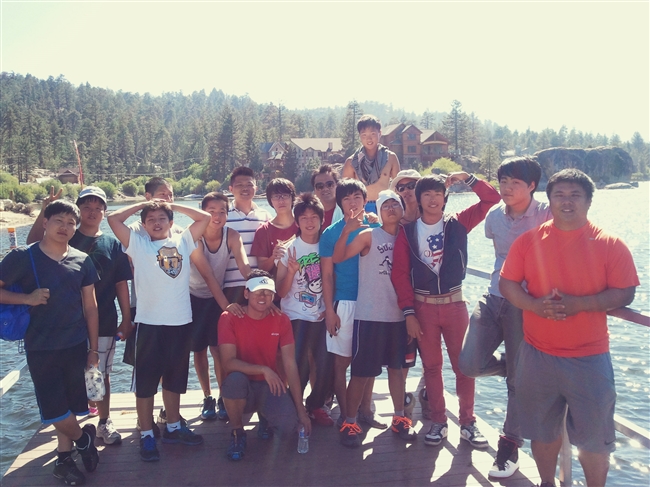 At Big Bear Lake
During the retreat, not only could they go exercising, swimming and hiking, they listened to the core lectures, as well as teacher's private life and public life. It was a time filled with the love of the Holy Trinity both physically and spiritually.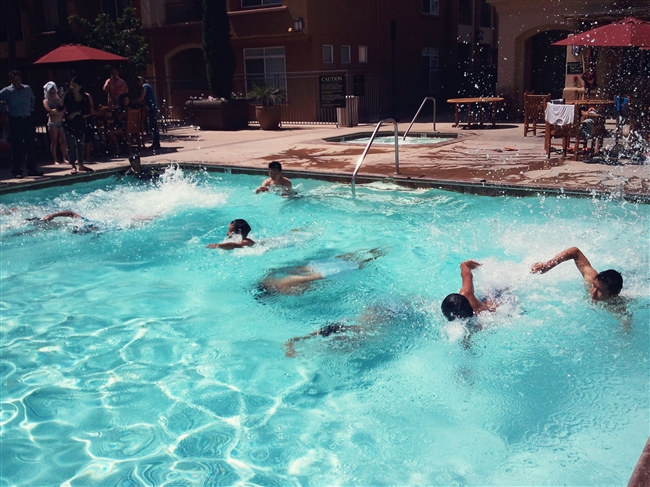 Swimming Game in San Diego
since AP churches are scattered across different states in the US, there had not been an opportunity before to gather all the male 2nd generation in the same place. During this retreat, they began to know each other, became one, and changed little by little. Pastor Joseph, Pastor Shalun (San Diego), Pre Pastor Ben (San Francisco), and Minister Tien (San Frnacisco), who joined as staff, were all touched by the bonding. It is the hope that through this opportunity, all male members of 2nd generation would become more resurrected and would be the people who boldly testify for this new history.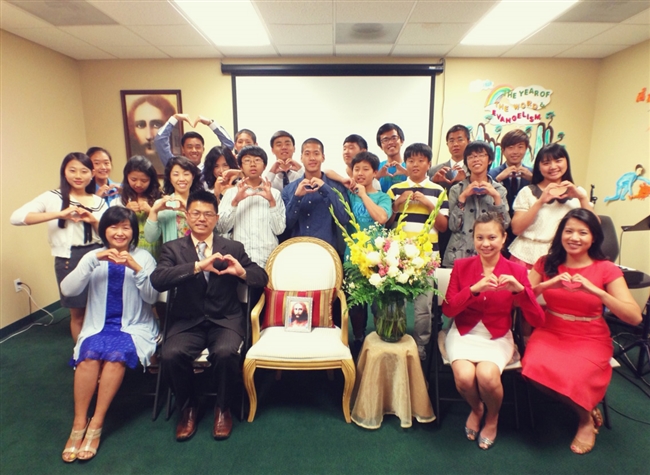 Thank you Trinity and SSN for giving this great opportunity to gather the male 2nd generation members.
By Dong Min Sung